Strawberry Rhubarb Cake
There's something about strawberry rhubarb that screams summer to me! This recipe is the perfect dessert for spring or summer, it's a light, health-conscious there's something about strawberry rhubarb that screams summer to me! This recipe is the perfect end to a bbq dinner paired with a glass of Sofia or Kim Crawford.
This delicious recipe can be made gluten-free dairy free and mostly sugar free! The recipes honey to sweeten the berries, and instead of frosting you can use whipping cream or cool whip and honey drizzle over top! is your mouth watering yet? It should be :)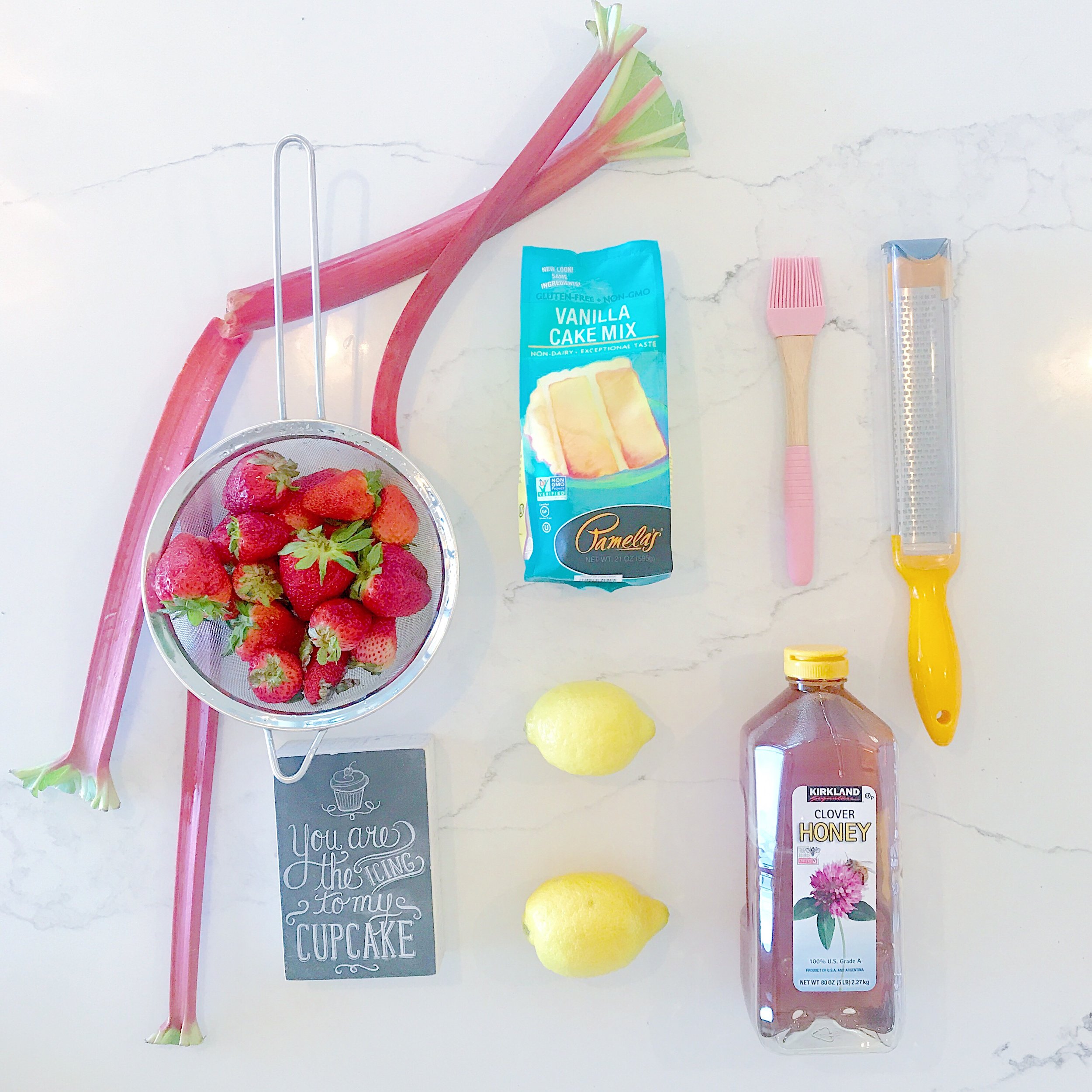 lets do this!
youll need:
Cake:
vanilla cake mix (I like Pamela's for a GF DF option)
Eggs (follow mix directions) optional* add an extra egg for a lighter texture!
coconut oil instead of vegetable oil (follow ammount on mix)
Almond extract
vanilla bean paste or vanilla extract
Water (follow mix directions)
follow the mix directions but instead replace vegetable oil with the coconut oil, add suggested ammount if vanilla bean or vanilla, and add 1/2 tsp of almond extract (not too much!)
pour into two rounds and once baked let cool, do not under bake!
Strawberry Rhubarb Compote
1/4 c local honey
1/4 c cold water mixed with 1/4 c cornstarch
four stalks of organic rhubarb
1/2 lemon juiced
1 carton of organic strawberries
dice the berries and rhubarb
add all ingredients to a pot and cook on medium until the berries and rhubarb start to soften
bring to a boil and then immediately turn heat down to medium low until its thickened. Can take 40-50 min depeninding on ammount of moisture from fruit.
cool completely.
assemble the cake by putting a hearty ammount if compote on the first layer. You can border the edges with whipping cream/cool whip or keep it simple with compost only.
Add the second layer of cake and again, add a hearty ammount if the compote on top! Border the top of the cake with whipping cream or cool whip. Then drizzle a small amount of honey all across the cake.
*tip if you are not finishing the cake that night then keep the whipping cream off of the cake and add it on individual slices as you eat it! It will keep better this way. Refrigerate covered to keep this cake for a few days.
Enjoy warmed or cool!
xoxoxo!
delish!